The Future is Now.
Everybody loves porn. It's time to combine the power of NFTs with the vastness of the adult industry. NFTitties provides collectors with the absolute best content available anywhere. Get ready for a revolution.

NFTitties will have a very own Polygon-based token released in Q2 2022. More information will follow soon. Follow our socials to stay in the loop!
Learn More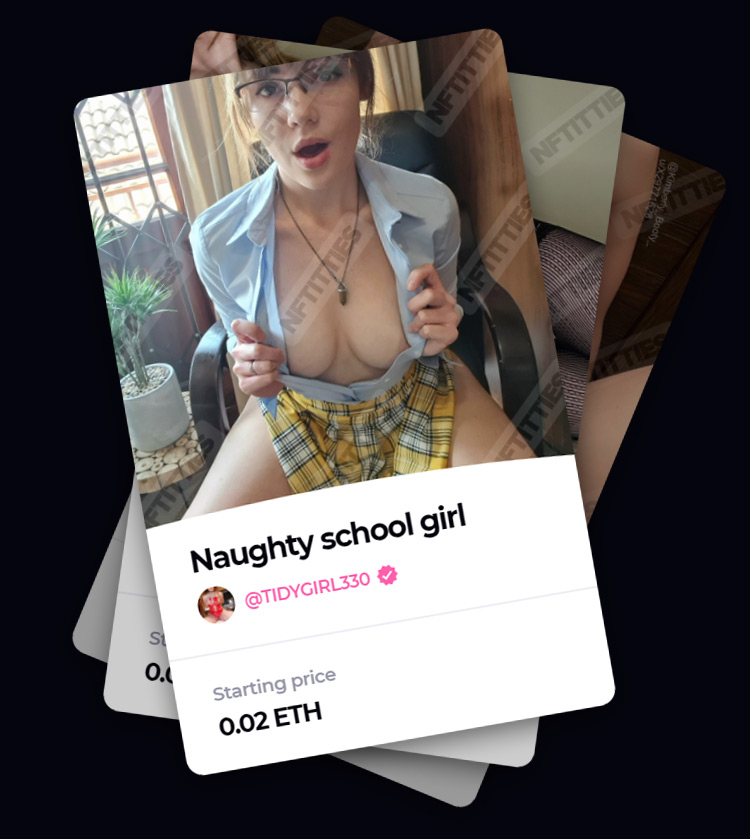 What is NFTitties?
NFTitties is a revolutionary auction-based adult NFT marketplace, forged to build stronger connections between creators and their fans through the Ethereum blockchain.

Over 70 creators have already joined our platform with dozens of NFTs ready to be collected on our marketplace right now!
How It Works
NFTs (Non-Fungible Tokens) are used to represent digital files on the blockchain, in this case images and soon also videos. Creators can sell their content for Ethereum as an NFT on our platform, allowing their fans to "collect" and own a piece of their content on the blockchain. This process creates a revolutionary mutually-beneficial support bridge between creators and their fans.
Platform
We are bringing crypto lovers, adult content creators and collectors all under one welcoming roof. Prepare for an exciting new age of the Internet.
public
Global Adoption
We intend to lead the global adoption of adult NFT content through innovative cutting-edge technology and by consistently providing you with the hottest NFTs on the market.
celebration
Platform Launch
Our platform will officially relaunch in Q2 of 2022 to focus on Polygon to greatly improve platform fees. Please follow our socials to stay in the loop!
emoji_events
Token Rewards
As a holder of our token, you will be rewarded with more tokens as time goes on. 5% of each transaction of the NFTitties token will automatically be distributed to all holders.
Roadmap
Polygon Integration
Polygon is a decentralized scaling solution for Ethereum and will greatly reduce NFTitties platform fees.
NFTitties Redesign
The site will be redesigned to improve overall user experience. The goal is to make NFTitties easier to navigate and for people who are new to crypto or NFTs to understand NFTitties.
Token Upgrade
Our token will be upgraded to a brand new Polygon-based token. Current holders will be able to convert their tokens for the same value on the new contract.
NFTitties Relaunch
NFTitties will be relaunched with its main focus being Polygon and brand new collaborations with our content creators.
Videos & GIFs
NFTitties will add support for videos and GIFs, allowing creators to express themselves in even more ways.
Subscriptions
Creators will be able to upload premium content to their profile. Fans will be able to subscribe to creators to view their premium content.
Chatting & Requests
Fans will be able to chat with NFTitties creators and request special or personal content.
Centralized Exchanges
NFTitties will be listed on several centralized exchanges. This may be pushed back to Q1 2023 depending on the growth of NFTitties. Follow us on Twitter to receive the latest updates.
New Roadmap
NFTitties is continuously being worked on by the team and as a result, challenging and exciting plans will be revealed to the public. NFTitties is ever-evolving and will continue to do so in 2023.
FAQ
How will the token be integrated into the platform?expand_moreNFTitties token holders will have access to exclusive NFT drops on their platform as well as bonuses such as being able to view upcoming NFTs one hour ahead the rest and bid on NFTs for an additional 15 minutes to increase your chance of winning.

Additionally, we will have a quarterly burn mechanism based on the NFT sales to increase value for NFTitties holders.

Besides, our token will always be a crucial part of NFTitties, which will cause more people to buy it as our platform grows because people will have faith in NFTitties and want to join the ride as we aim to lead the adult NFT adoption globally.
Where can I get more updates on this project?
expand_more
Follow us on Twitter or join our Telegram group for live updates. Head over to our Community section below!
I have more questions. How can I contact you?
expand_more
Please head over to our Contact page and ask away! We'd be happy to answer any questions you might have.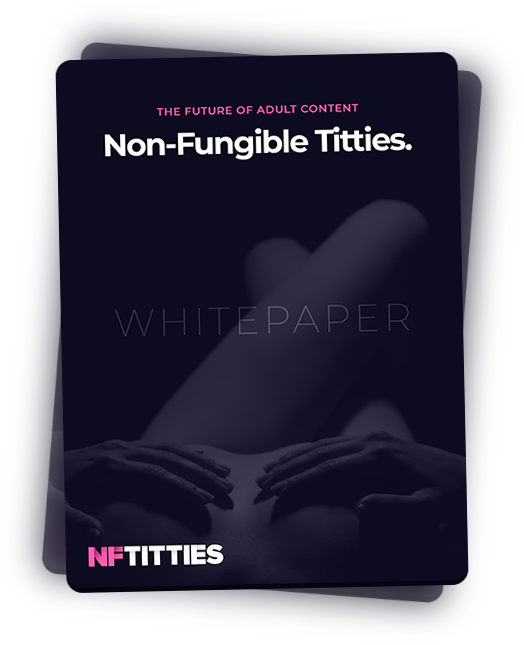 White Paper
This was just a glimpse of NFTitties. Our white paper can hopefully provide you with an answer to any questions you might have. If you would like more information about any of our platform or NFTitties in general, check out our white paper to read everything in more detail.
download Download
Community
Follow us on Twitter and join our Telegram group to be a part of our community, receive for live updates and chat with the team!